Remote & Nearshore Outsourcing
Expanding your remote teams
We offer you our technical expertise as an extension of your teams, to help you deal with resource shortages or budgetary constraints.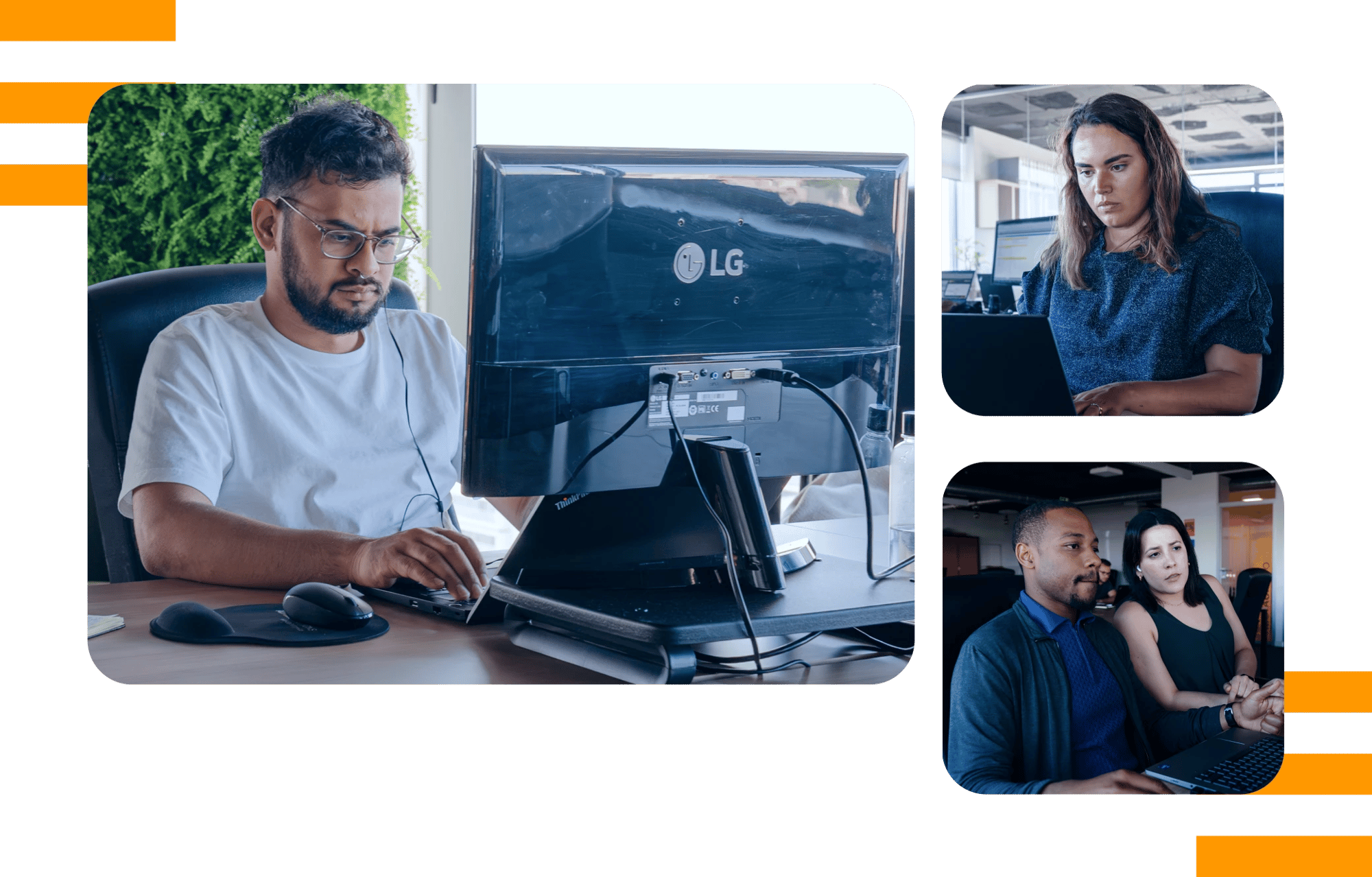 Remote & Nearshore Outsourcing
What is it?
It involves outsourcing all or part of our customers' technical activities to a country close to their geographical location. The nearshore teams work remotely in a time zone close to their customers' and share the same values as the companies they support.


Remote IT Nearshore is an outsourcing model with no language barriers that provides cost savings without compromising quality. Ready to find out more about the advantages of Alter Solutions' Remote & Nearshore Outsourcing services?
Remote team extension
Strengthen your teams with our technical experts
Team extension gives you the flexibility to increase the number of technical resources according to the needs of your project. You directly manage the resources allocated to your projects and you can increase that number whenever you need to.
Squads & chapters in Remote
We can provide you with a complete team for your entire project
A squad is the ideal choice for any company that wants a single team to manage the entire project development cycle. This dedicated team, comprising Product Owner, Scrum Master, Tech Lead, Developers, Business Analyst and DevOps Testers, will support you throughout the software development of your product.
A chapter allows you to benefit from technical expertise in a particular area of your project: front-end, back-end, testers, business analysts, operations.
Your IT partner next door
Businesses all around the world have long been outsourcing their software development needs, due to the considerable advantages it offers.
At Alter Solutions, we deliver both nearshore and full remote projects, no matter where you are or what your IT needs may be.
Why Nearshore in Morocco?
Proficiency in French
Morocco is known for its skilled professionals proficient in several languages, including French, making it an ideal destination for Francophone companies in Europe, by providing easy and fluid communication.
Equivalent education system
The Moroccan education system is similar to the French one, due to strong collaboration between both countries. In addition, Morocco is recognised for its excellent level of higher education in IT and engineering.
Financial advantages
IT outsourcing in Morocco is (at least) 20% cheaper than in Eastern European countries. Compared to France, it is possible to save 30% to 40% when developing an IT project, while maintaining the same quality standards.
Why Nearshore in Portugal?
Free
circulation
Since Portugal is part of the Schengen Area, it is very easy to travel to and from Lisbon or Porto, as well as to use Nearshore services locally. Geographical proximity and administrative flexibility are real advantages.
Lower IT costs
The average salary of a software developer in Portugal is significantly lower than in other European countries. This means you can save costs in developing your product without compromising quality!
Proficiency in English
The Portuguese are in the European top 10 when it comes to English proficiency. They also speak great Spanish, French and German.
#1
Defining and understanding your needs: number of resources, seniority and technical skills.
#2
Building and selecting your resources. You select the members of your future team who best match your needs.
#3
Communication & Delivery. You have control over the day-to-day tasks and delivery of the team through fluid, ongoing communication.
Alter Solutions in numbers
+230

Clients who trust us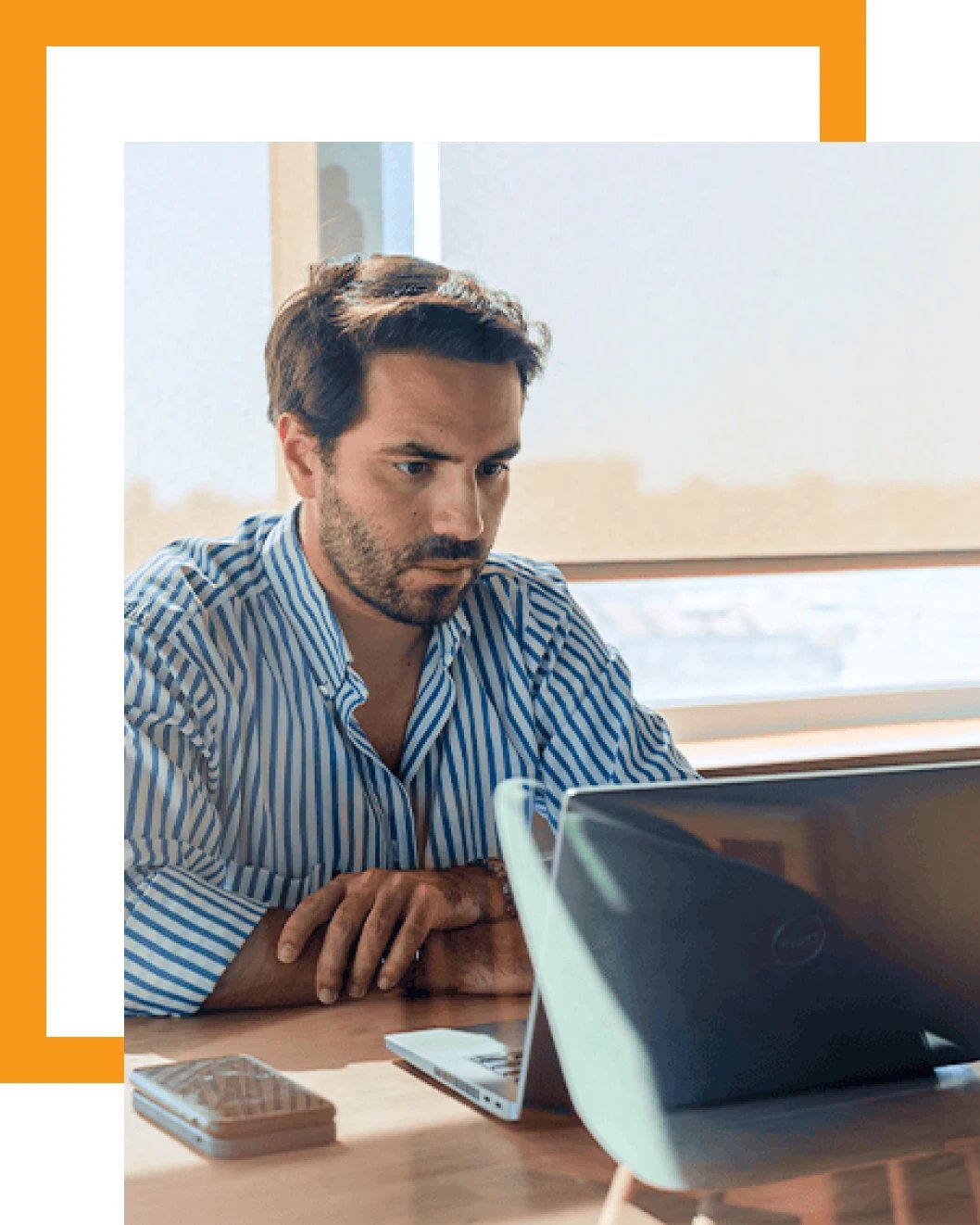 Security Policy & Data Protection
Our internal policy is to allocate as many laptops as possible to our employees working on remote projects for our clients. This way, we can maintain the highest level of security by establishing, if necessary, VPNs between our internal infrastructure and our clients'. Our hardware setup also enables centralised management of the operating system, office software, antivirus, and EDR.

Portugal follows the European Union's data protection rules (GDPR). For our remote activities, including those outside the European Union and conducted from our Casablanca delivery center, we ensure the same level of data protection as the European GDPR regulations, and all related obligations.
Our craftmanship culture enables us to support our clients in the development of resilient, scalable, and secure solutions. Our team is trained in software development best practices and is certified by leading software publishers and organisations. Our selective recruitment guarantees a high level of technical expertise and operational commitment to our clients.
We understand the current dynamics of our clients' business challenges and adjust our working methodology accordingly. That's why we work in Agile, both as a team and also at the organisational level by adopting the Spotify model. We adapt to your needs: specific team size, skills, collaboration and pricing models.
Our location in Casablanca is just a few hours' flight away from Paris, with the same time zone as France during part of the year (winter). Also, the second most spoken language in Morocco is French, which facilitates daily exchanges between technical teams. Our offices in Lisbon and Porto are very close to all European countries, with a time difference of 1 or 2 hours compared to most countries.
Our location in Casablanca enables us to offer technical experts to our clients at competitive rates. For our clients, a potential savings of 30 to 40% is possible when compared to a project conducted in France with equivalent quality standards. Our offices in Lisbon and Porto enjoy a similar advantage, as development costs in Portugal are among the most competitive in Europe.
Transparency and fairness
Equity among all our employees is paramount, regardless of their geographical location. We listen to our employees and support their competence development to promote personal growth. We communicate in a completely transparent manner with our clients and team members, allowing us to build trustworthy long-term relationships.
Kindness is ever-present and an integral part of our company culture. It encourages mutual support among colleagues, promotes a sense of unity, and ensures projects' operational success. We encourage the development of our talents and their careers because we understand that success is the outcome of teamwork.
Our technical advisors are an integral part of our recruitment process, ensuring that our customers have not only solid technical skills, but also soft skills in line with the corporate culture and their expectations.
The time required depends on the technologies used, the size of the team and the level of experience required. However, on average we need 15 to 30 calendar days to put your team together.
The overall cost of using Remote IT & Nearshore Outsourcing will depend on a number of factors, such as the number of consultants required, the areas of expertise required, the level/experience of the consultant(s), the duration of the project, among others.
All these criteria will be discussed in detail with you and dealt with in a transparent manner.
However, remember that you will always save, on average, between 30 to 40% by choosing Alter Solutions' remote nearshore services over on-site services at your premises.
Remote operations can apply to any business, regardless of its size. We strive to provide our customers with the best possible solution, tailored to the needs of each project.
Absolutely, we even encourage it! Regular contact with colleagues is necessary for team stability and long-term commitment. When you have a remote team with us, you have access to a free workspace so you can work from our premises.
That's no problem at all. We understand that projects have different needs at different times, which is why the configuration of your remote team can be quickly and easily adjusted at any stage of the project.
Contact us today!
Fill in our contact form and one of our Business Managers will get back to you within 24 hours.

Alternatively, you can write us an e-mail with more information regarding your project and requirements.