Cybersecurity consulting and Digital transformation
Alter Solutions is an international IT and Cybersecurity consultancy company. We develop and secure your IT projects, and enhance your teams with our IT Outsourcing and Nearshoring services.

ISO 27001
Information security, cybersecurity and privacy protection

ISO 9001
Quality management systems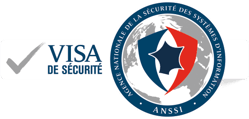 Certified information systems security auditors (PASSI)

Your IT partner next door
Businesses and start-ups around the world have long been outsourcing their software development needs, due to the considerable advantages it offers.
At Alter Solutions, we deliver nearshore and full remote projects wherever you are and whatever is your IT need.
Managed XDR
An incident detection and response service must allow the implementation of effective prevention mechanisms, an advanced detection strategy, investigation expertise on security alerts and accelerated incident response.
Based on the latest technological advances (UEBA, Machine Learning), Alter Solutions Managed XDR meets these 4 objectives.
Cybersecurity
Great Place to Work©
Alter Solutions has obtained certification from Great Place to Work©, reflecting the daily work of all Alter talents, which effectively make us an excellent place to work!
Certification