Blockchain & Web3 security
Alter solutions offers its expertise in securing smart contracts and blockchain infrastructures.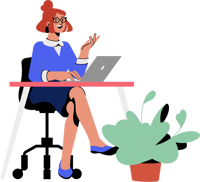 Our experts will support you in all aspects of your Blockchain projects.

Our objective is to provide you guarantees and consolidate the confidence of your users.
Web3 Security Training
Web3 Security Training
Train your developers through security workshops on the latest threats and standards to protect against these risks.
Code Audit
Code Audit
Increase the security of your software deliveries thanks to our auditing services for decentralised applications (smart contracts & DApps).
Penetration testing
Penetration testing
Test your blockchain architectures using an offensive approach in order to measure their adequacy to the security needs of the deployed applications.
Investigation
Investigation
Research and analyse attack paths and vulnerabilities exploited during an incident to remediate vulnerabilities and better protect your blockchain applications and infrastructure.
A short overview of our expertise