The client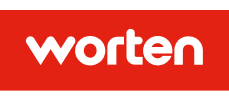 Industry
Retail

Founded in 1996, in Portugal

Specialised in electronics, entertainment and home appliances

Over 180 stores in Portugal
Challenge
This project emerged in the early stages of the COVID-19 pandemic, as the following needs arose:
For public safety reasons, limit the access of large crowds to the same store.
Allow for counting the number of people visiting the stores. With that information, stores can know which are the busiest times and how to boost their business.
Present various statistical information that allows stores to define marketing strategies, such as:


Which store has the most visitors?
What are the days in which a particular store has the highest number of visitors?
What is the most visited area of the store?
What age groups visit the store?
Solution
The solution involved the development of 4 major components with well-defined purposes:
SOAP: a service that allows capturing the data from the stores' sensors in real time. With the sensor data it is possible to know how many people entered/exited the stores, as well as other data;
REST API: a server that connects to the SOAP service in order to save the sensor data in the database;
Dashboard: a counting panel that allows you to check how many people entered and exited a given store. In practical terms, this dashboard would be in front of the store;
Customer application: a web application that allows access to the application's settings and various dashboards. This is where clients can configure stores, clients, panels, sensors, and have access to a set of useful information for the business analysis of the store itself.
Methodology
A combination of several Agile methodologies was used. It involved the values of Scrum and XP.
Technologies
SOAP: ASP.NET; SignalR
REST API: Java 8; Spring Boot
Dashboard: Angular
Customer application: Angular
Database: MySQL
Results
The uptake of the application by customers was a success. It allowed our customer to sell more sensors and install the application in several stores.
There was a significant increase in the customer's Return On Investment (ROI).
Time and resources
The project lasted 6 months. The team included:
Project Manager;
Functional Analyst;
1 Fullstack Developer (ASP.NET and Java);
1 Front-end Developer.
Architecture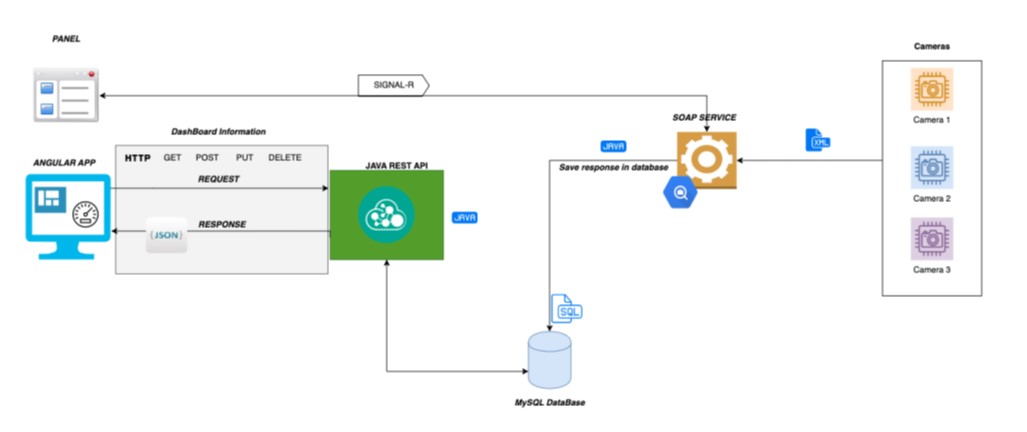 Images of the application